Rib Roast #2
I have said it before, and I will say it again, a prime standing rib roast is one of my very favorite things to cook on the green egg.  I am not sure why – perhaps it is because it usually signifies a holiday with lots of people around the table.  Regardless, Christmastime had about a dozen or so people coming to our house for Christmas Day dinner and that means roast beef. 
There are only a couple of photos for this cook, start and finish.  The process was very similar to that in the previous cook.  Egg at 300.  I slowly dialed the temperature down to 250 because – as usual – she was cooking pretty quickly.
<![if !vml]>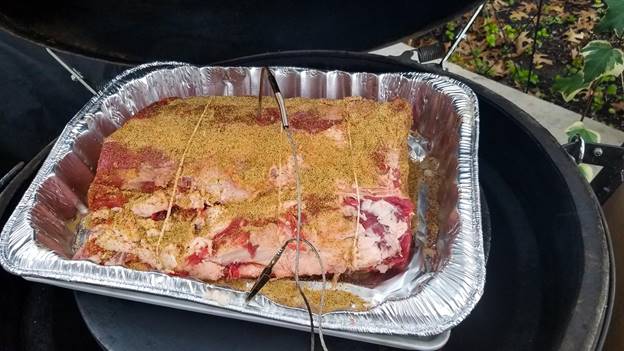 <![endif]>
There she sits in all her glory.  She went on the egg at about 3:00.  The only rub I use is Sniders Prime Rib Rub.  You can't put too much on. 
She cooked until about 6:00 when the internal temperature reached 120.  Took her off and wrapped her in foil, then a towel and put her in a cooler for the next hour or so. 
Like I said, I have only a couple of photos.  And this proves just how well the egg cooks a rib roast.  Perfect and consistent color from left to right.  It was dayum good!
<![if !vml]>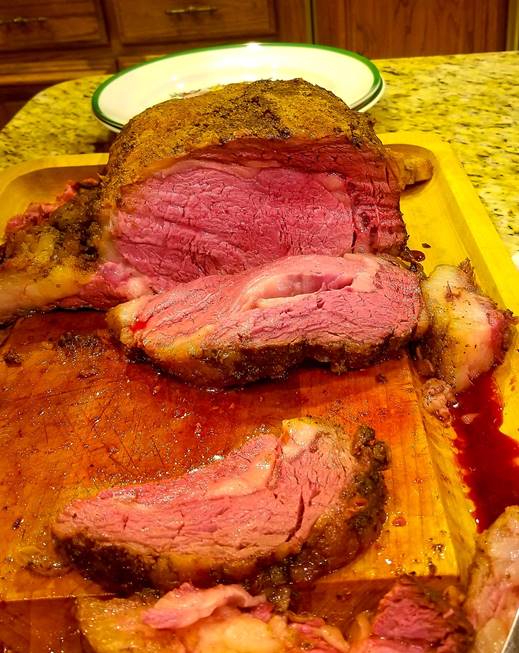 <![endif]>